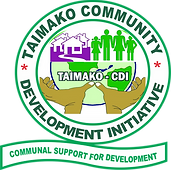 TAIMAKO COMMUNITY DEVELOPMENT INITIATIVE (TCDI)
REQUEST FOR EXPRESSION OF INTEREST (EOI)
REFERENCE [TCDI/CBM/EOI/003/2023]
SUBJECT: PREQUALIFICATION OF VENDORS FOR THE PRODUCTION OF IEC MATERIALS, T-SHIRTS /HIJABS AND FACE CAPS IN YOBE STATE.
DATE OF THE EOI: MONDAY 3RD APRIL, 2023
CLOSING DATE OF THE EOI: FRIDAY 07TH APRIL, 2023.
Introduction,
TCDI is national non-governmental organisation has been working in Yobe, Borno, Bauchi and Kano states since 2014 and is involved in both humanitarian and developmental projects across sectors that include Food security, Nutrition, water sanitation, and hygiene, Health, Protection, Education, etc.
FIND THE FULL NOTICE BELOW:
https://docs.google.com/viewer?url=https%3A%2F%2Fetenders.com.ng%2Fwp-content%2Fuploads%2F2023%2F04%2FPOSMAKIH-NES-CERT.pdf&embedded=true&hl=enSave this